MEYER AVENUE CAFE & MERCANTILE
353 S Meyer Ave
Phone: 1-520-444-5243
Latitude: 32.216730
Longitude: -110.973030
Barrio Viejo sets the tone for a peaceful breakfast or lunch with excellent coffee and homemade goods for the taking.
This lovely little counter service cafe is a place where guests can enjoy honest fare made with integrity, sustainable proteins, and local ingredients whenever possible.
The Mercantile features homemade goods from The Coronet & Meyer Avenue Cafe, an array of items for the taking including beer, wine, Caffe Luce coffee, maya tea, and well considered gifts.
We want everyone to feel cared for and to enjoy themselves through the pleasure that only comes when eating wonderful food, drinking wonderful drinks, and being somewhere that allows one to transport, for a moment, into the present.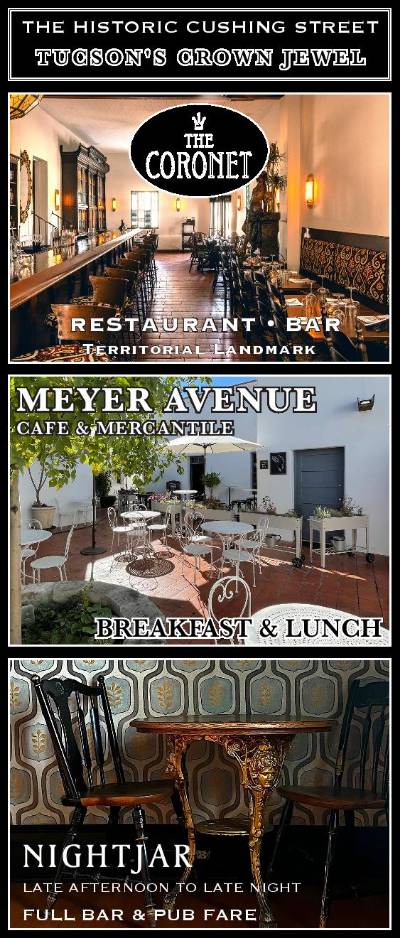 ---
Features:
Cafe Breakfast Lunch Coffee Fresh Beer Wine Patio Free WiFi